| | |
| --- | --- |
| | Most Recent |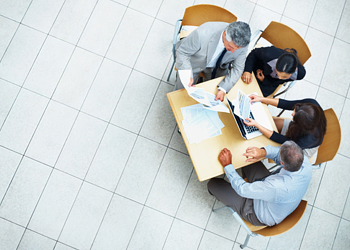 Resource Center

Techniques for Extracting Management Data from OpenView Software

Given at the HP Software Forum in Denver, CO, June 2005.
ˆtop

EA Principles

Request:

Send us your EA Principles to EAPrinciples@mtgroupinc.com

Abstract:

No globally recognized principles for Enterprise Architecture exist, so we are going to create them.

Detail:

Regardless of EA maturity, everyone practicing Enterprise Architecture (EA) has a set of EA principles. We, and many others, believe that a fully engrained, fully embraced set of EA Principles is critical to achieving EA value. It's not enough to have EA principles listed and defined. EA Principles must find there way into every aspect of a mature EA deployment.

Interestingly, while many EA deployments are providing value following standard, globally recognized methodologies, no standard, globally recognized set of EA Principles exist. So we are going to create them with your help.

Goal:

Create a standard set of globally recognized EA Principles based on what is globally used as EA principles today.

Approach:

Our approach is to collect a large sampling of EA Principles being used today. We will analyze all submissions decomposing each EA Principle into a meta-data model that categorizes the core meaning behind each principle. We will then survey the results to establish the most common themes. These common themes will be translated into a proposed common set of EA principles. The results will be posted here for you to download.

We believe principles are a desire state; a set of basic comprehensive, fundamental laws, truths, rules, standards, assumptions that should not be broken; a tool for decision making (Does this decision remain true to our EA Principles?). You may have other ideas.
ˆtop